An irreplaceable tool to create your own interfaces and drivers.
2 groups start every month. A trainer is available throughout the course – he answers questions and checks tasks. After the course you become iRidium Expert.
This course is meant for integrators who already know iRidium and who have programming skills on the basic level. The course will improve programming skills and teach to create customized interfaces using script and to write personal drivers.
At the course you'll learn:
special features of iRidium script;
the structure of a script file;
work with sections of iRidium Script API;
basic algorithms for developing personal drivers;
Best Practice when developing a script
Bonuses after the course:
knowledge – it's priceless!
a new interface design (chose one among Classical (White edition), Classical (Black edition) or Slide v.2). the retail price of each of them is 800 USD!)
additional discount*

Expert

certificate in iRidium script
* Silver dealer status will be given to you for 3 months with an option to prolong it for 1 year if you make a purchase for any sum within these 3 months.
Trainer: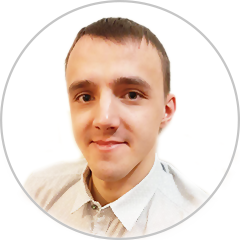 Price:

150 USD
Time to take the course:

4 weeks, November 9
«iRidium script»
on-line course