World Cup is a significant event for millions of people all over the world. FIFA World Cup 2018 takes place in Russia, four matches will be held in at Ekaterinburg Arena, not very far from iRidium mobile headquarters.

What does iRidium have to do with FIFA World Cup 2018? – Our partner, Smartsystema company, realized control system of a conference-hall on AMX processor with a control interface on the basis of iRidium platform. .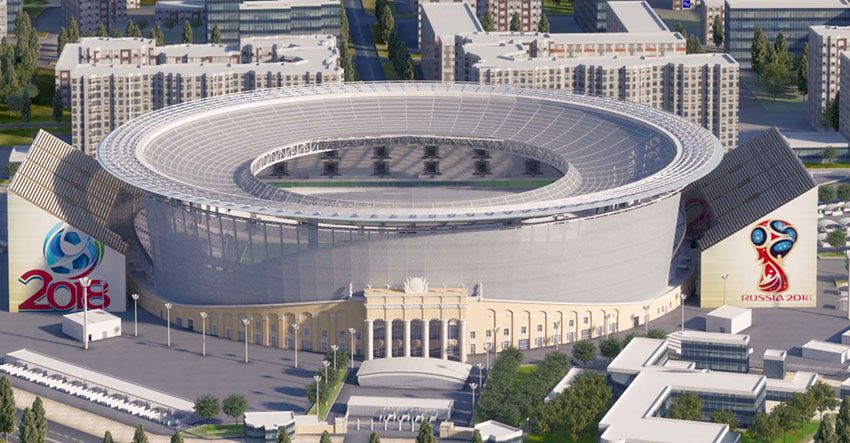 During FIFA World Cup 2018 the conference-hall will house press-conferences with participants and organizers of the championship. After the World Cup Ekaterinburg Arena will become a home stadium of the "Ural" football club, a member of the Russian Football Premier League. And stars of world football and high-rank authorities will take part in conferences, held in the conference-hall.
There were high quality requirements to the technological infrastructure of the conference-hall. The project features equipment of leading world brands - Epson, Bosch, Polycom, BSS, etc.

Our partner managed to create a convenient, intuitive interface with flexible logics, that allows to control all systems of a conference hall fast and effectively on a high technological level.

The project features control of:

video display;
microphone system;
audio system;
lighting.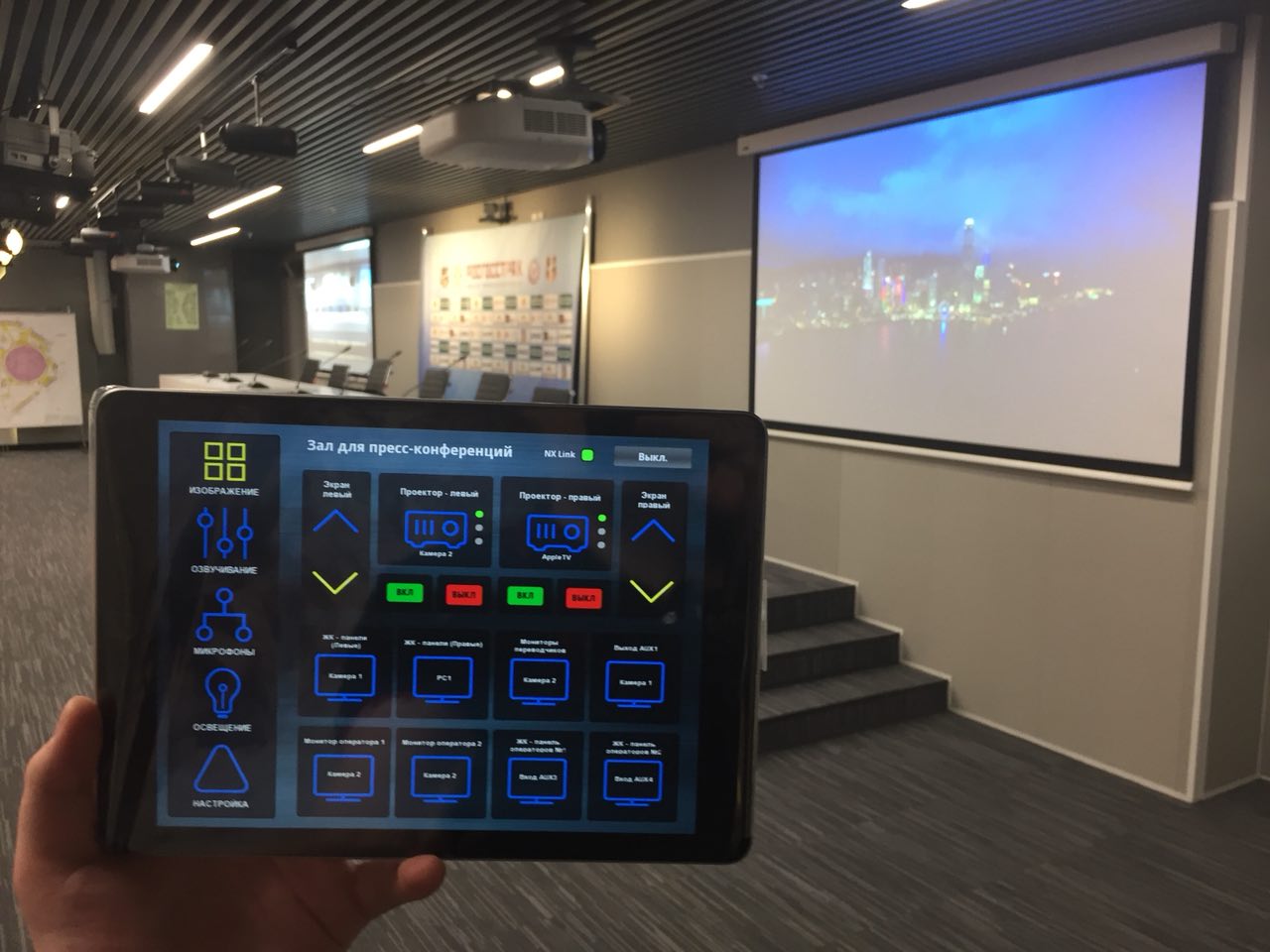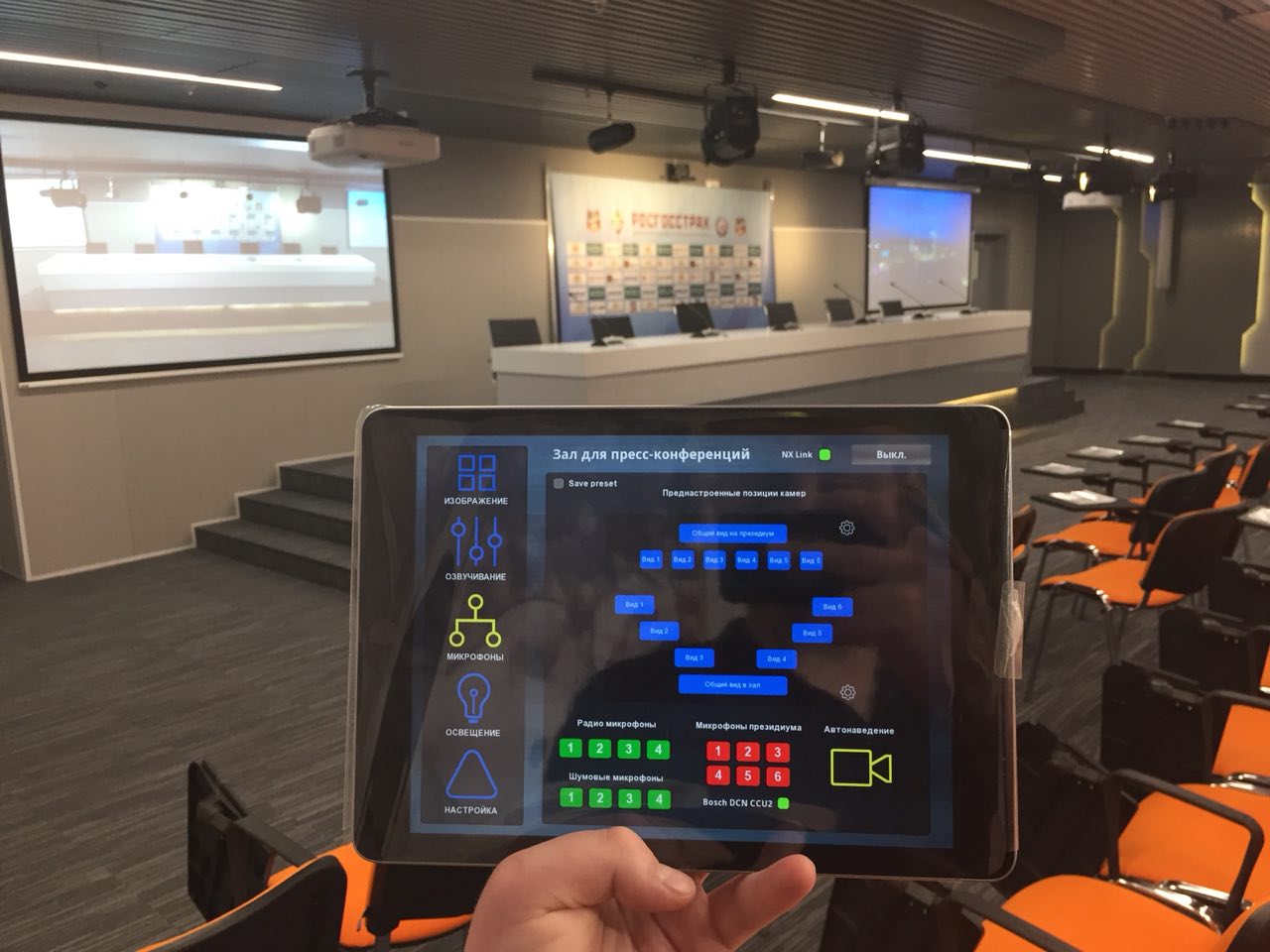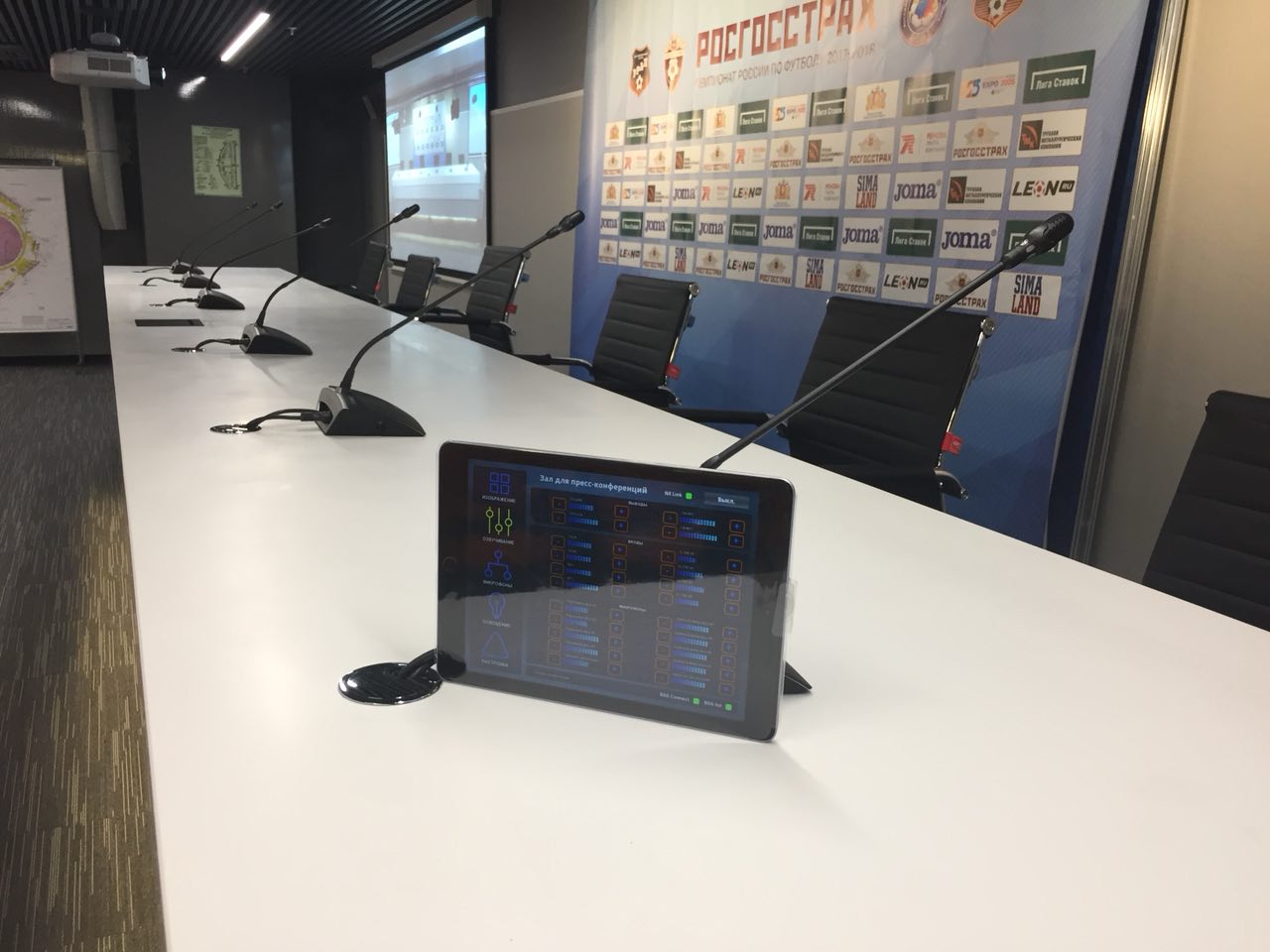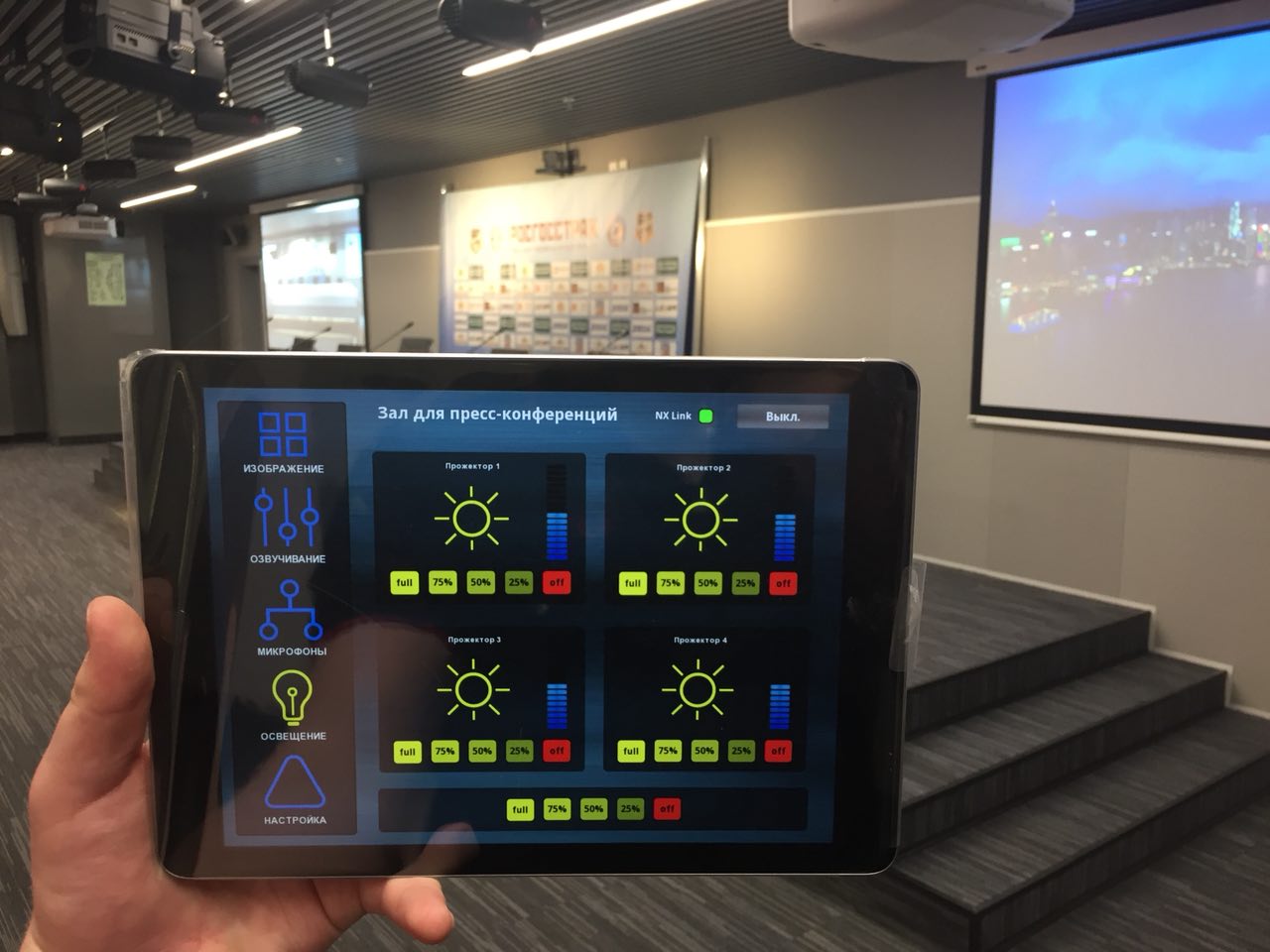 Besides control of a conference-hall, engineers of Smartsystema realized control of more than 200 Samsung TV-sets of the hotel series, located all over the stadium

TV-sets are equipped with a DATA port, and control is realized via it. Two AMX controllers monitor and control TV-sets. The whole system is controlled from iPad. Engineers managed to unite 2 AMX controllers and to distribute the load.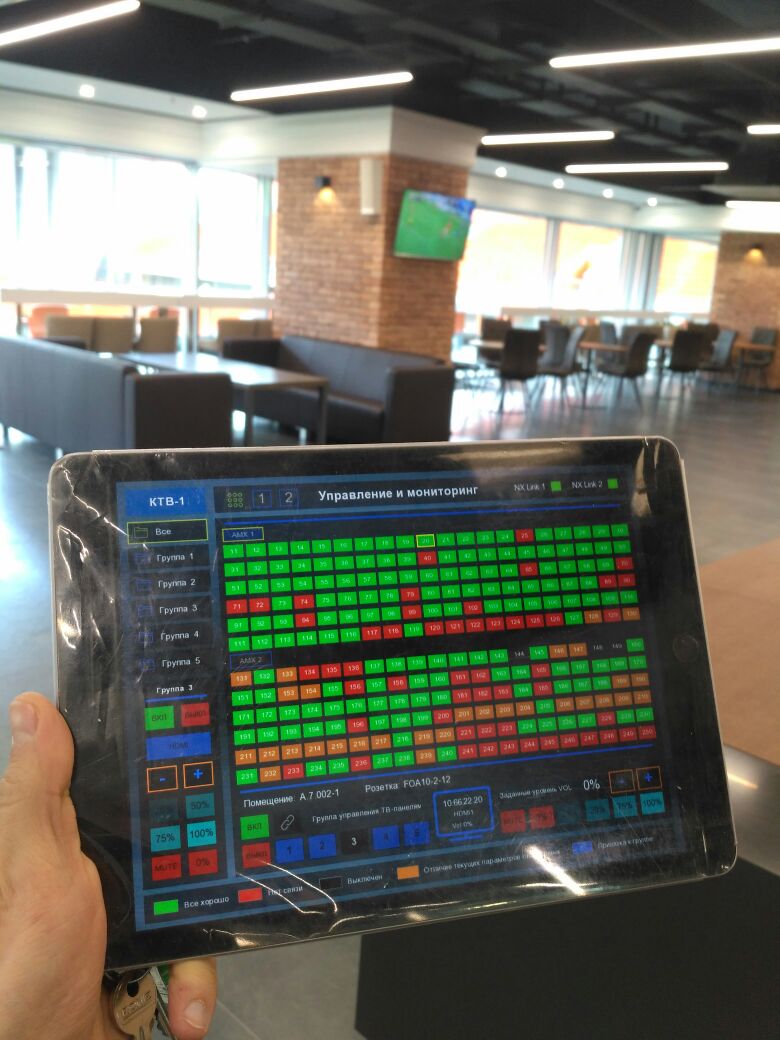 Evgeniy Motorin, development director at Smartsystema Ltd., commented his experience with iRidium in this project this way,
"Besides other things, the unrivaled advantage of iRidium is a capability to control two AMX controllers from one interface. This is what we realized in the control system of the central stadium. We are happy with absolutely everything!"