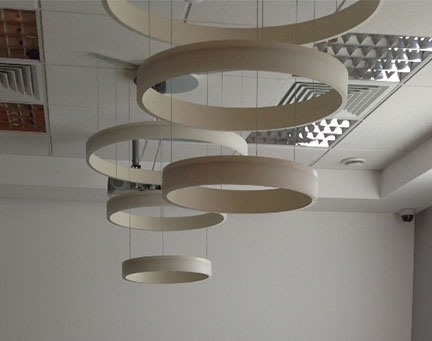 Type of project:
individual
Company: Electroholding
Location: Russia, Krasnodar
Equipment: Modbus, KNX
Control and monitor system of energy consumption of a building (Electroholding)
Task set by the client
The task was to provide a single solution that integrated controlling automation equipment, video surveillance and monitoring energy consumption.
Project description
Control of lighting (dimmers, presence sensors).
Control of roll-down shutters and blinds (manual and with the help of weather sensors).
Video-surveillance system.
Control of climate and ventilation.
Gathering data from appliances.
Remote control and video surveillance from iPad via WIFI, 4G.
Integration of 2 protocols: Modbus and KNX.
Control panels
1 iPad, 1 PC with Windows OS
Difficulties you faced while working on the project
There was a difficulty with getting 64-bit data from devices for measuring energy consumption. To solve it we made a script that converted 16-bit registers into required formats.
Screenshots
Photos