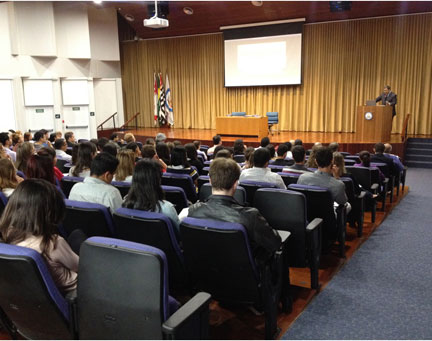 Type of project:
commercial
Company: SBUS-Automacao
Location: Brazil, Sao Paulo
Equipment: HDL-BUS Pro, A/V equipment
Date of project completion: 10/28/2013 22:00:00
CRQ Auditorium (SBUS-Automacao)
Tasks set by the client in the project:
The customer wanted a ready-made Smart Auditorium where he could control lighting, electrical devices and Audio & Video. The customer also wanted integration with the microphone system and cameras.
Functions:
Lighting control.
Audio & Video.
Microphones control.
Cameras control.
Matrix control.
Macros for cameras presets.
Scenes for different usage of the auditorium.
Difficulties you faced while working on the project:
Integration with the TriCaster for streaming with iRidium Interface.

What control panels and how many of them in the project: 1 Windows PC
Photos
Screenshots