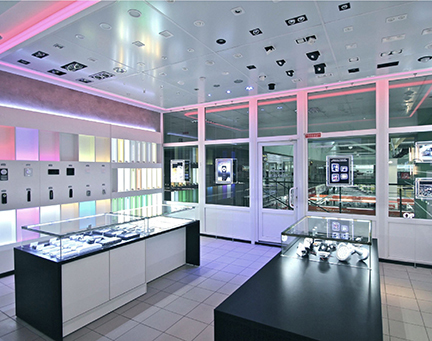 Type of project:
individual
Location: Russia, Saratov
Equipment: lighting equipment
Enterbox (Galo-light)
Tasks set by the client in the project:
The task was to control lights in the modern shop of lights "Centrsvet.ru".
Project description:
Just imagine a shop where all light are connected in a single net that can be controlled remotely. And the control device is a tablet or a smart phone that can control light indivudually or in groups.
Enterbox solution enables you to easily show all features of every item of the light expo.
Control panels:
iPad — 1pc, iPhone — 1pc., iMac — 1pc.
Equipment of the project
ceiling and wall light, RGBW LED tapes.
Photo
Screenshots