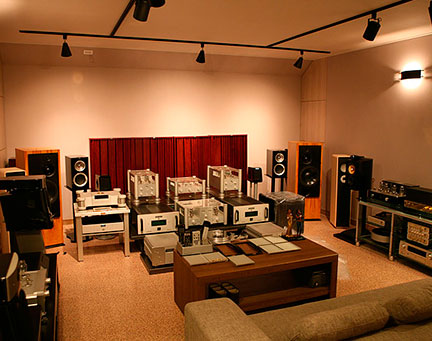 Type of project:
commercial
Company: SNRMediatech
Location: Seoul, Korea
Equipment: A/V, Global Cache
Date of project completion: 11/30/2013 22:00:00
HIFI Club automated interior (SNRMediatech )
Tasks set by the client in the project:
Full control of lighting, including dimming control
Devision of lighting into 4 zones: Living room, Listening room 1, Listening room2, Home theater room.
Control of lighting from iPad, Android smart phone, as well as physical button control
Control of home theater devices: screen, projector, receiver amplifier, BluRay player and Airconditioning system via Global Cache by iRidium.
Scenarios of work for the whole system.
Project description:
The dimming system : PTN PTDM6 2 units (6 channel dimming control by RS485 communicaiton)
Button control : PTN WP8
IP to RS232,485 converter : PTN PTNET
Net adapter: Global Cache GC100-18
Difficulties you faced while working on the project:
Hard to implement 2 way communication between iRidium and devices, i.e. RS232 Volume etc. Simpler GUI is necessary for consumer users

Сontrol panels: iPad3, Samsung Galaxy4s
Photos
Screenshots