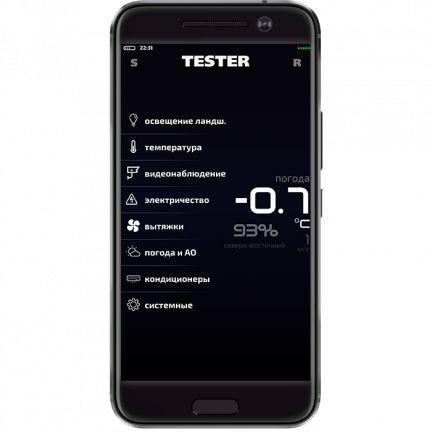 Type of project:
individual
Company: Evgeniy Leshkiv
Location: Russia, Saint Petersburg
Equipment: KNX, AV,
TESTER — Interface for Commissioning Engineers (Evgeniy Leshkiv)
Tasks set by the client in the project
The solution allows to create an interface fast, to start the project fast and to adapt to systems of any scale.
Project description
An interface for commissioning engineers to control an automation system.
Control panels
HTC 10 — 1 pc.
Equipment
KNX, AV, IP
Photos