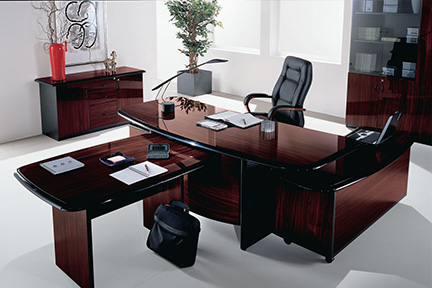 Functions

- Signal distribution
- Control of signal sources
- Control of a projector and a TV-set
- Control interfaces can be uploaded on any control device in the study using the QR code
Study
Equipment, software
Required equipment
iRidium License
Global Cache iFlex
Additional equipment
Optional equipment
Apple TV
Samsung Smart TV
Task
A system of signal distribution and control of Audio/Video equipment in a typical meeting room. It's necessary to send a signal from a PC, a tablet, a smart phone, a digitizer or a satellite receiver to a projector and/or to a TV-set.
The system is to provide fast control from tablets, smart phones and PCs.
Simple variant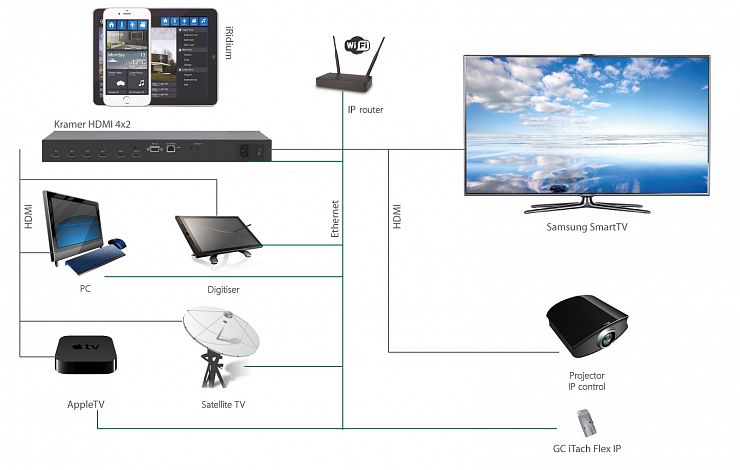 Standart variant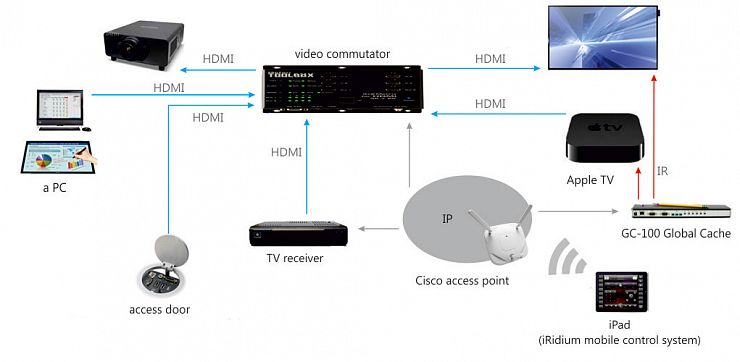 To add your project in the References section you can fill in the form in thee
"Add your project"
section. If your project conforms with the format, it will be published under your name and with the link to your web site.