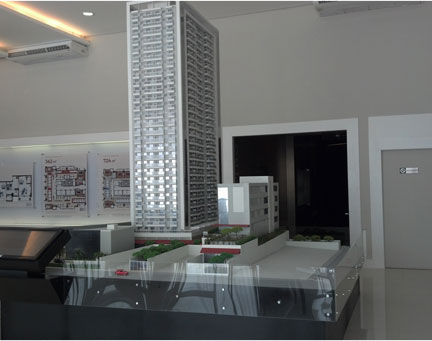 Type of project:
commercial
Company: SBUS-Automacao
Location: Brazil, Sao Paulo
Equipment: HDL-BUS Pro, A/V equipment
Date of project completion: 10/14/2013 22:00:00
Sales Stand Esser (SBUS-Automacao)
Tasks set by the client in the project:
The customer wanted a ready-made Smart Sales Stand where he could control lighting of the Mockup to help the salesmen sell the apartments, one cinema room and some video walls for advertisement. The customer also wanted the control of the mockup by the Touchscreen panel.
Functions:
Lighting control (Mockup lights).
Cinema room.
Audio & Video.
What control panels and how many of them in the project: 1 PC Windows with touchscreen panel
Photos
Screenshots