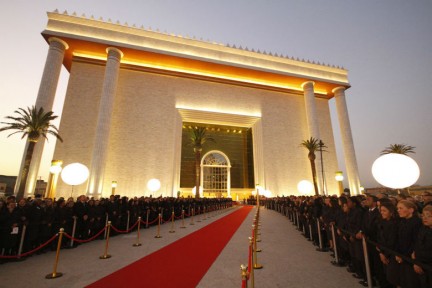 Type of project:
individual
Company: SBUS-Automacao
Location: Brazil, Sao Paulo
Equipment: HDL, AV
Solomon Temple (SBUS-Automacao)
Tasks set by the client in the project:
Full integration with an easy user-interface.

Project description:
Largest corporate automation project installed in a church.
Control: Lighting; Audio and Video; Motor systems; Real-time power monitoring; Tablets and touchscreen user interfaces; Video wall system.

Difficulties you faced while working on the project:
Integration of many AV systems with unknown protocol, many hours were spent studying protocol manuals.

Control panels:
15" Touch Monitor + Windows Desktop – 1pc
19" Touch Monitor + Windows Desktop – 3 pcs
iPad2; 05 iPodTouch – 3 pcs

Equipment of the project:
Many brands integrated: HDL, Helvar, KNX, Energy Cloud, Shure, Yamaha, Biamp, Barco, Creator, WatchOut, Polycom.

Photos and equipment
Screenshots