iRidium lite. Basics of Work in iRidium lite
On-line course
Create an interface on a control panel (iPad/iPhone, Android, Windows PC) without knowledge of programming or design.
iRidium lite is meant for installers of Smart homes and electricians. It'll take you only 2 hours to do the course.
At the course you'll learn:
what components i3 lite platform consists of;
what types of users there are in i3 lite;
how to create and set a project;
how to connect a server to a project;
how to share a project with a customer;
how to license a project.
Bonuses after the course:
knowledge – it's priceless.
exclusive access to the new Classical design in white and black editions. It's retail price for i3 lite is 400 USD!
additional discount*
certificate of iRidium lite Specialist
* Silver dealer status will be given to you for 3 months with an option to prolong it for 1 year if you make a purchase for any sum within these 3 months.
Trainer: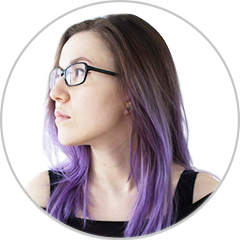 Oksana Storozheva (iRidium mobile)
Founder and head of the testing department
Tech support agent of hundreds of projects with iRidium
Co-author of technical documentation
Trainer of newcomers in iRidium mobile
Price:

free
Time to take the course:

2 hours
Trainee's feedback:

Nikita Vityk


March 1, 2018
It's a good course! It's brief and clear. Now I understand what is what.

Sergey Kotin


March 7, 2018
The course is better than trying to find videos in YouTube. The order of learning is good here. It's better to start here.

Nadezhda Sadovskaya


March 26, 2018
It's easy, clear and brief.