Ready iRidium Interfaces
Ready iRidium designs with numerous ready items (pages, popups, buttons, sliders) allow to create stylish control interfaces for any resolution as a matter of minutes. The created interface will look and work equally well on any smart phone or a tablet based on iOS, OS X, Windows 7/8 & Android.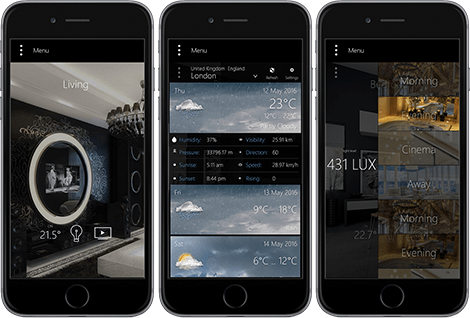 "Slide" Interface
Ready interface for Smart home with photos of a real house or apartment.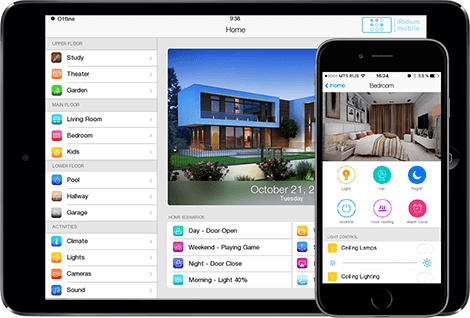 iOS Style GUI for Smart Home
Ready interface for Smart Home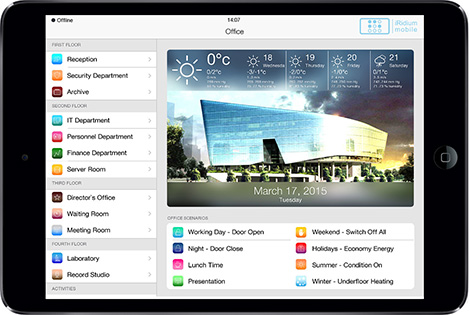 iOS Style GUI for Smart Office
Ready interface for Smart Office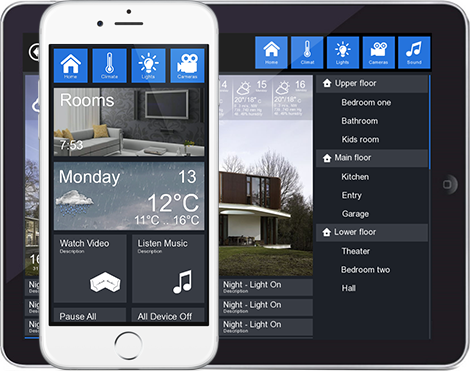 Metro GUI & Metro Home Theater GUI
Classical intuitive interface for any AV installation and Smart Home with 34 ready pages and popups.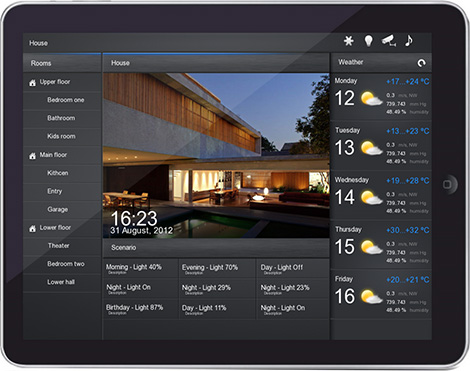 Black GUI
Laconic informative design with 34 ready pages and popups for stylish AV installations and Smart Homes.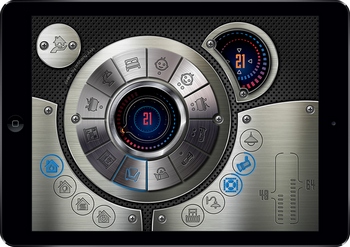 Concept "12" Interface
Interface to control Smart home in an industrial style.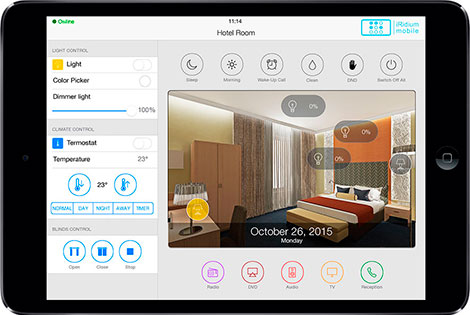 2D Hotel Interface
Tasteful intuitive interface to control a hotel room.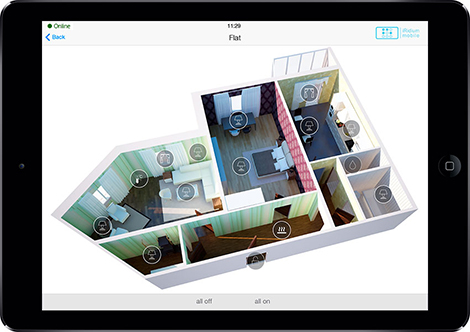 3D Interface for Apartment
Elegant 3D interface to control a modern multi-room apartment.
iRidium Demonstration Interfaces
iRidium demonstration interfaces imitate a real project work with all pages and popups of iRidium ready interfaces. Take this interface to a meeting with a potential client. And your customer will see a ready interface at work. From the very beginning you can choose which items and effects are necessary and which are not.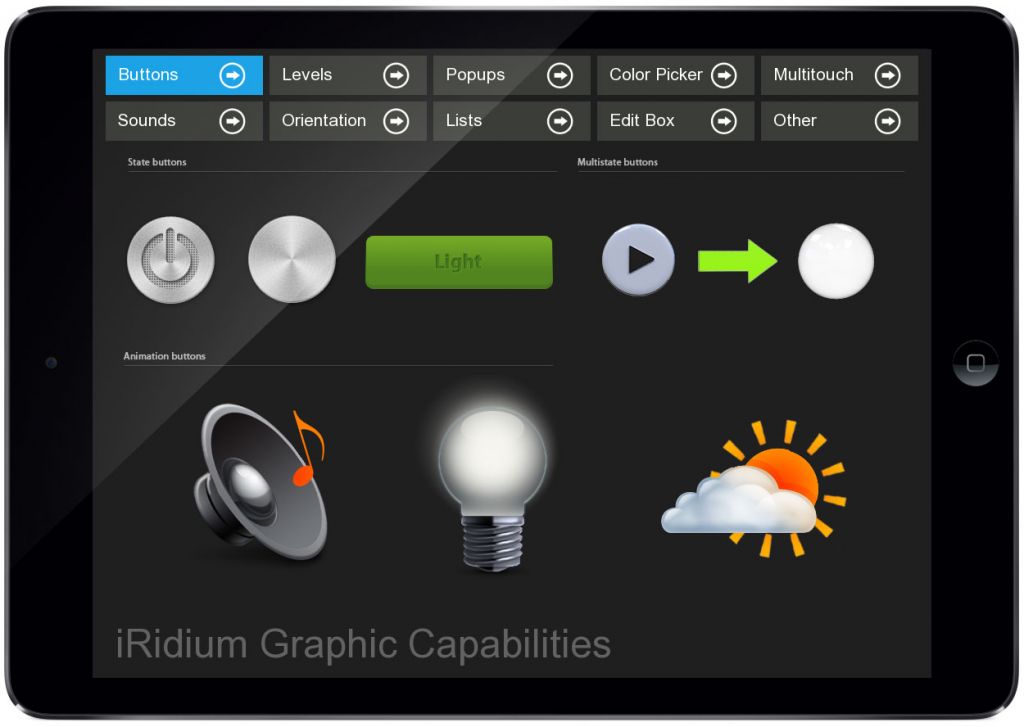 Basic Graphic Capabilities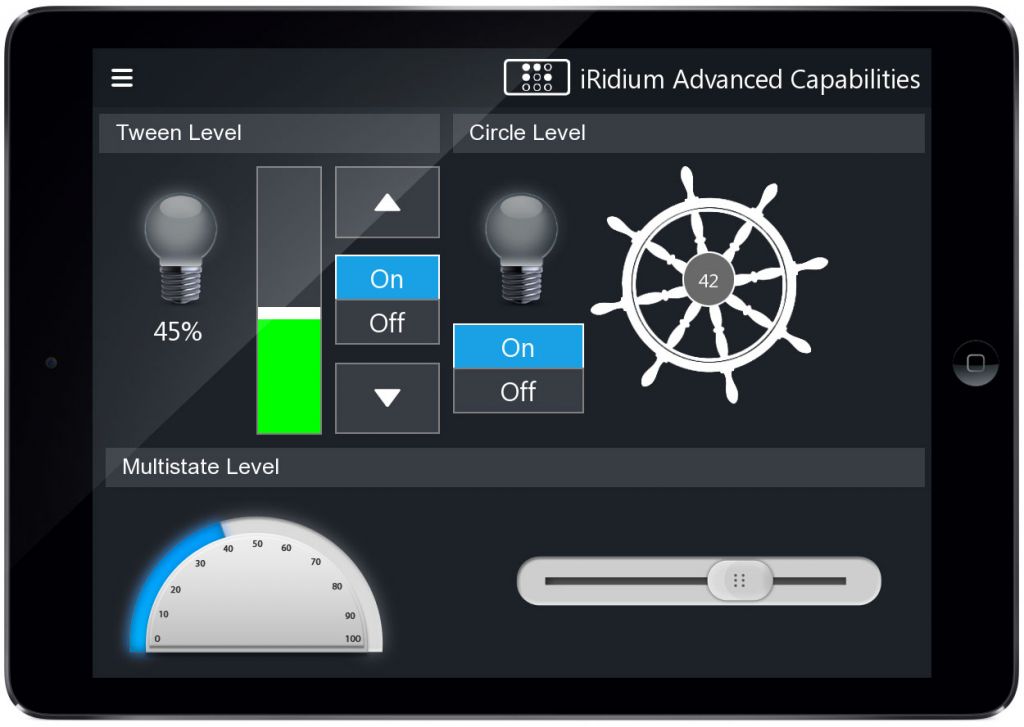 Advanced Graphic Capabilities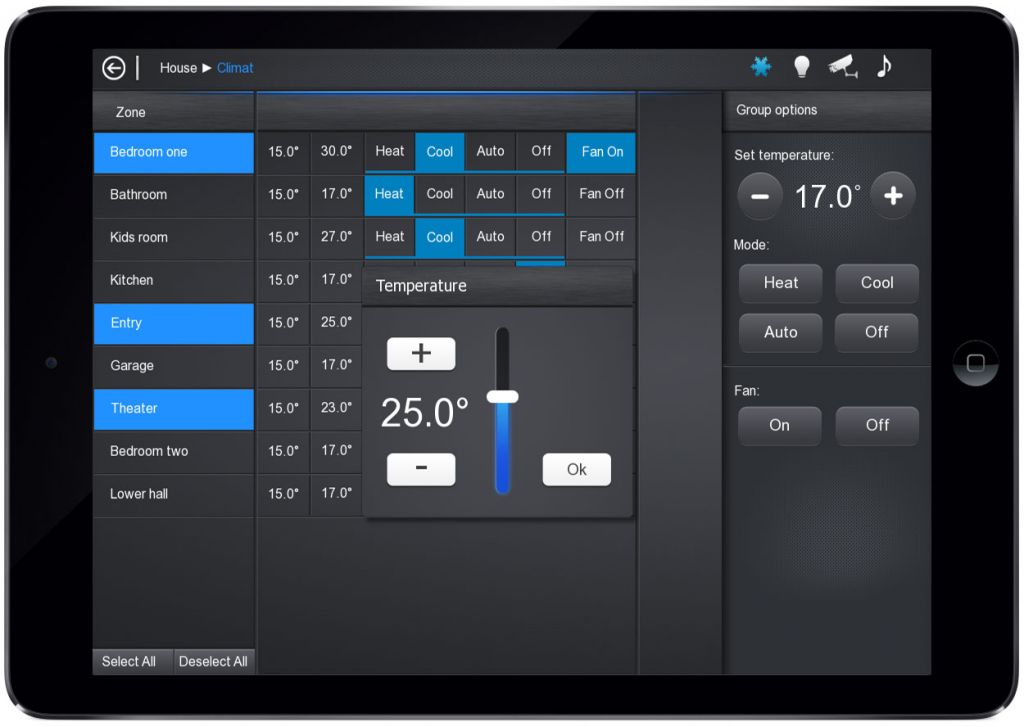 Demo Interface Black GUI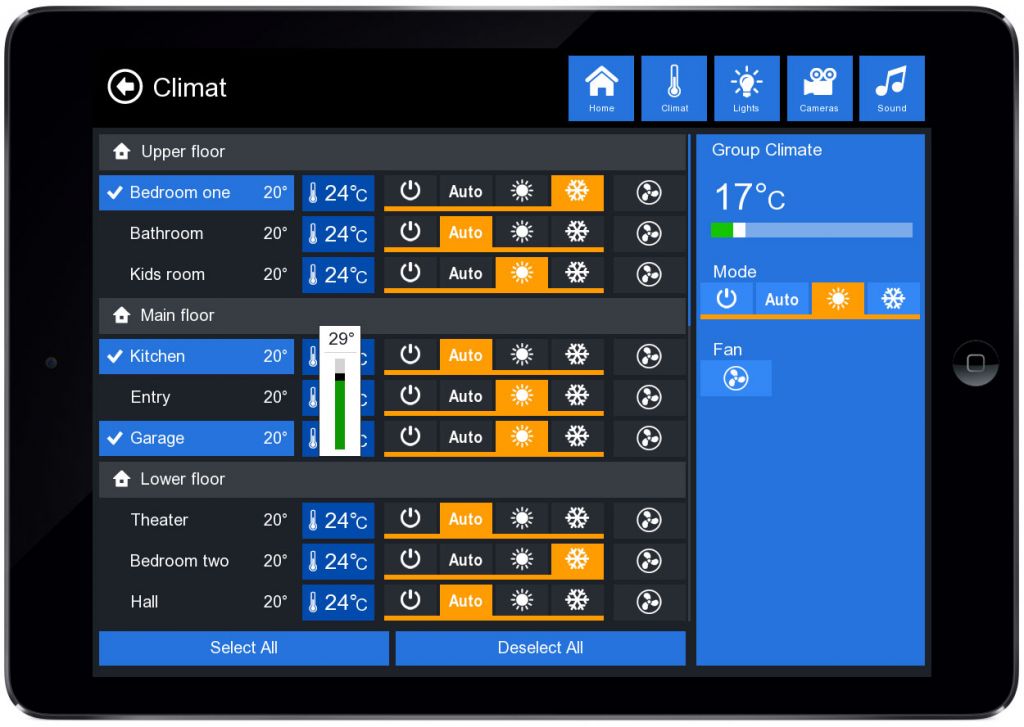 Demo Interface Metro GUI

JS Module Interfaces
JS Module Interfaces are interfaces for iRidium Java Script modules that control a definite type of equipment. This can be intergrated into any project with any resolution. Se how to do it here.